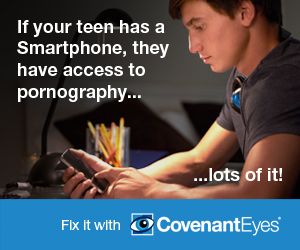 How to Pronounce Mark
We've all struggled to pronounce Bible names and places, especially those pesky Old Testament names! This free audio Bible name pronunciation guide is a valuable tool in your study of God's word. Click the PLAY button below to hear how to pronounce Mark . There is also a phonetic guide to use to see the proper pronunciation of Mark . For more information about Mark , check out the Easton Bible dictionary entry as well.
Audio Pronunciation of Mark
Phonetic Pronunciation of Mark
mahrk [sg_popup id="1"](View Pronunciation Guide)[/sg_popup]
How to Say Mark
Now that you know how to correctly say Mark, be sure to check out some of the hundreds of other names on our website. And be sure to bookmark our website so you can easily learn how to say or pronounce other Bible words!
Learn more about Mark from the Easton's Bible Dictionary
The evangelist; "John whose surname was Mark" (Acts 12:12, 25). Mark (Marcus, Col. 4:10, etc.) was his Roman name, which gradually came to supersede his Jewish name John. He is called John in Acts 13:5, 13, and Mark in 15:39, 2 Tim. 4:11, etc.
He was the son of Mary, a woman apparently of some means and influence, and was probably born in Jerusalem, where his mother resided (Acts 12:12). Of his father we know nothing. He was cousin of Barnabas (Col. 4:10). It was in his mother's house that Peter found "many gathered together praying" when he was released from prison; and it is probable that it was here that he was converted by Peter, who calls him his "son" (1 Pet. 5:13). It is probable that the "young man" spoken of in Mark 14:51, 52 was Mark himself. He is first mentioned in Acts 12:25. He went with Paul and Barnabas on their first journey (about A.D. 47) as their "minister," but from some cause turned back when they reached Perga in Pamphylia (Acts 12:25; 13:13). Three years afterwards a "sharp contention" arose between Paul and Barnabas (15:36-40), because Paul would not take Mark with him. He, however, was evidently at length reconciled to the apostle, for he was with him in his first imprisonment at Rome (Col. 4:10; Philemon 1:24). At a later period he was with Peter in Babylon (1 Pet. 5:13), then, and for some centuries afterwards, one of the chief seats of Jewish learning; and he was with Timothy in Ephesus when Paul wrote him during his second imprisonment (2 Tim. 4:11). He then disappears from view.