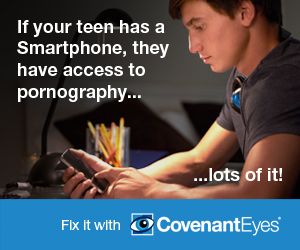 How to Pronounce Mephibosheth
We've all struggled to pronounce Bible names and places, especially those pesky Old Testament names! This free audio Bible name pronunciation guide is a valuable tool in your study of God's word. Click the PLAY button below to hear how to pronounce Mephibosheth . There is also a phonetic guide to use to see the proper pronunciation of Mephibosheth . For more information about Mephibosheth , check out the Easton Bible dictionary entry as well.
Audio Pronunciation of Mephibosheth
Phonetic Pronunciation of Mephibosheth
meh-FIHB-o-shehth [sg_popup id="1"](View Pronunciation Guide)[/sg_popup]
How to Say Mephibosheth
Now that you know how to correctly say Mephibosheth, be sure to check out some of the hundreds of other names on our website. And be sure to bookmark our website so you can easily learn how to say or pronounce other Bible words!
Learn more about Mephibosheth from the Easton's Bible Dictionary
Exterminator of shame; i.e., of idols. (1.) The name of Saul's son by the concubine Rizpah (q.v.), the daughter of Aiah. He and his brother Armoni were with five others "hanged on a hill before the Lord" by the Gibeonites, and their bodies exposed in the sun for five months (2 Sam. 21:8-10). (2.) The son of Jonathan, and grandson of Saul (2 Sam. 4:4). He was but five years old when his father and grandfather fell on Mount Gilboa. The child's nurse hearing of this calamity, fled with him from Gibeah, the royal residence, and stumbling in her haste, the child was thrown to the ground and maimed in both his feet, and ever after was unable to walk (19:26). He was carried to the land of Gilead, where he found a refuge in the house of Machir, the son of Ammiel, at Lo-debar, by whom he was brought up.
Some years after this, when David had subdued all the adversaries of Israel, he began to think of the family of Jonathan, and discovered that Mephibosheth was residing in the house of Machir. Thither he sent royal messengers, and brought him and his infant son to Jerusalem, where he ever afterwards resided (2 Sam. 9).
When David was a fugitive, according to the story of Ziba (2 Sam. 16:1-4) Mephibosheth proved unfaithful to him, and was consequently deprived of half of his estates; but according to his own story, however (19:24-30), he had remained loyal to his friend. After this incident he is only mentioned as having been protected by David against the vengeance the Gibeonites were permitted to execute on the house of Saul (21:7). He is also called Merib-baal (1 Chr. 8:34; 9:40). (See [393]ZIBA.)