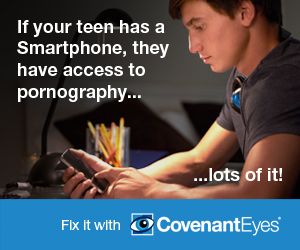 How to Pronounce Moab
We've all struggled to pronounce Bible names and places, especially those pesky Old Testament names! This free audio Bible name pronunciation guide is a valuable tool in your study of God's word. Click the PLAY button below to hear how to pronounce Moab . There is also a phonetic guide to use to see the proper pronunciation of Moab . For more information about Moab , check out the Easton Bible dictionary entry as well.
Audio Pronunciation of Moab
Phonetic Pronunciation of Moab
MO-ab [sg_popup id="1"](View Pronunciation Guide)[/sg_popup]
How to Say Moab
Now that you know how to correctly say Moab, be sure to check out some of the hundreds of other names on our website. And be sure to bookmark our website so you can easily learn how to say or pronounce other Bible words!
Learn more about Moab from the Easton's Bible Dictionary
The seed of the father, or, according to others, the desirable land, the eldest son of Lot (Gen. 19:37), of incestuous birth.
(2.) Used to denote the people of Moab (Num. 22:3-14; Judg. 3:30; 2 Sam. 8:2; Jer. 48:11, 13).
(3.) The land of Moab (Jer. 48:24), called also the "country of Moab" (Ruth 1:2, 6; 2:6), on the east of Jordan and the Dead Sea, and south of the Arnon (Num. 21:13, 26). In a wider sense it included the whole region that had been occupied by the Amorites. It bears the modern name of Kerak.
In the Plains of Moab, opposite Jericho (Num. 22:1; 26:63; Josh. 13:32), the children of Israel had their last encampment before they entered the land of Canaan. It was at that time in the possession of the Amorites (Num. 21:22). "Moses went up from the plains of Moab unto the mountain of Nebo, to the top of Pisgah," and "died there in the land of Moab, according to the word of the Lord" (Deut. 34:5, 6). "Surely if we had nothing else to interest us in the land of Moab, the fact that it was from the top of Pisgah, its noblest height, this mightiest of the prophets looked out with eye undimmed upon the Promised Land; that it was here on Nebo, its loftiest mountain, that he died his solitary death; that it was here, in the valley over against Beth-peor, he found his mysterious sepulchre, we have enough to enshrine the memory in our hearts."